Both Bob and I suffered from jet lag after getting back from the US. But with just over three weeks to our next show in Russia, we just had to work through the tiredness.
We managed to do a lot! Bob designed labels for our new product jars and ordered these to be manufactured. Then we created a 16 page catalog, started work on a new website, designed 4 adverts for two magazines and two show catalogs, designed graphics for the shows and ordered all the furniture and other items. Phew! Who needs sleep anyway ;-)
As I haven't had much time to make nail art, I felt began to get a craving to do something. So I've spent a couple of evening practising hand painting and the results can be seen below.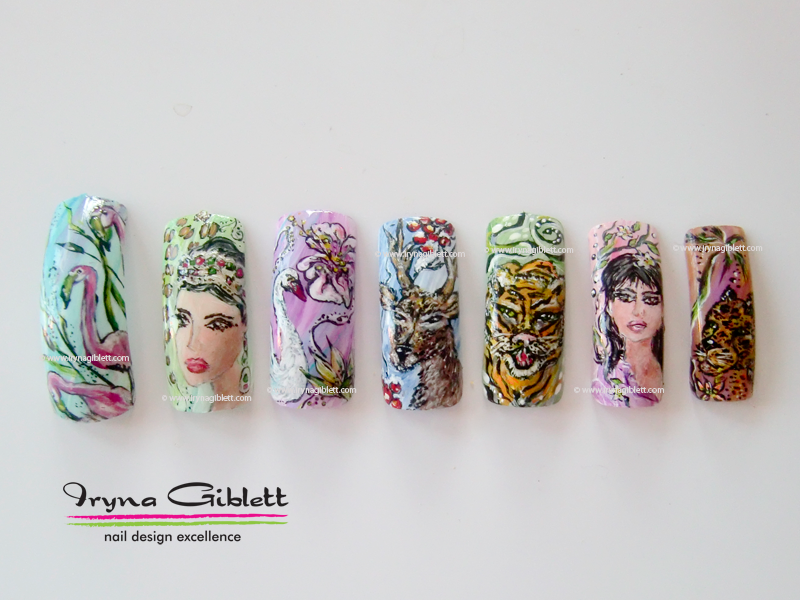 Hand painting is something that I really want to continue to work on. I didn't study art formally, so I have pretty much learned by trying and practising. I have spent a lot more time to develop my acrylic skils, so painting will be my main focus for the next months.