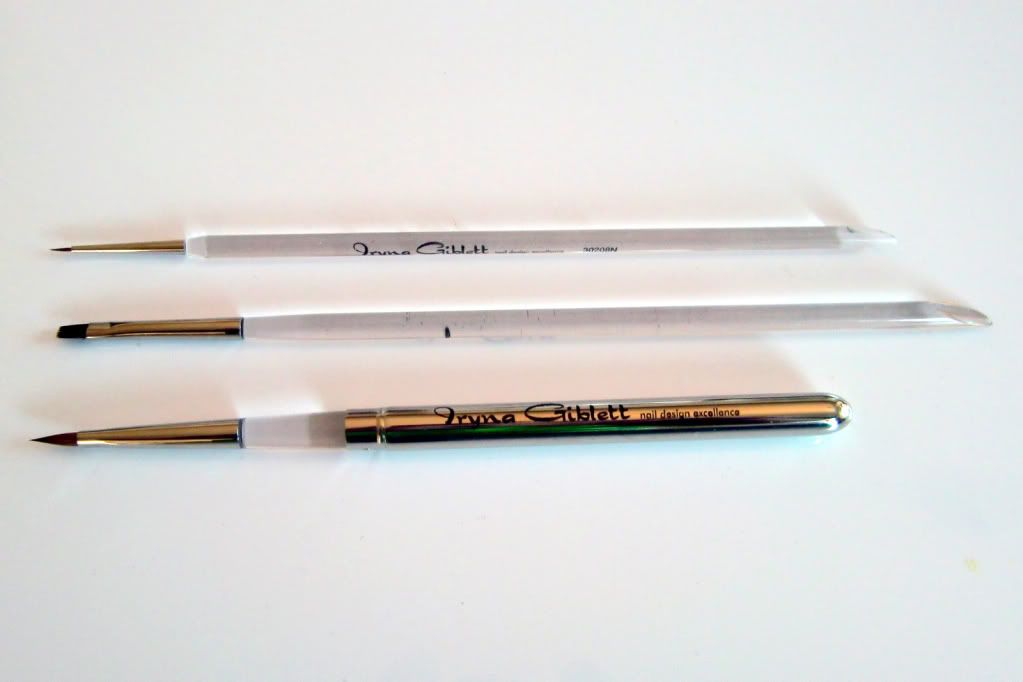 The price list for Iryna's new brushes can now be downloaded from
here
. This also shows our current stock position. Other brushes are on back-order and will be delivered in a few weeks.
These aren't the cheapest in the market, but are very high-quality and Made in Germany. The factory grades each hair to ensure that each brush meets specifications, and the natural hair end is never cut - unlike with cheaper brushes.
The acrylic ovals sizes 4, 8, 10 have the metal handle and cap as seen on the bottom of the photo. All the gel and nail art brushes have the clear acrylic handles for durability.
We decided to offer brushes because it was very difficult to buy top quality nail art brushes in Sweden. So we contacted a number of factories and Iryna tested their samples to finally develop her own products.
Vicki Peters will sell these in the USA and has stock in her warehouse. For other countries, please contact us via Iryna's main website
www.irynagiblett.com/eng/